Media Interview & Body Language Expert
for the Media/Press
To get in touch with Patti e-mail her at Patti@PattiWood.net
It's impossible to work with Patti Wood without being amazed at the extensive knowledge she has about body language and nonverbal communication and enjoying her high energy and sharp wit.
Patti is media savvy, having worked with over 300 major TV, magazine and newspapers sources. She is the body language expert who started the reading of celebrity body language in still photos and she is the resource for reading the video taped speeches of world leaders and political figures.
Click here to see some of her media interviews.
"The signals are loud and clear when it comes to delivering body talk. Patti Wood is the consummate communicator - mastering the verbal and non-verbal. She's the ultimate interview - easy, breezy, informative and fun. Her body language expertise is next to none and she leaves no secret unturned when it comes to the science of non-verbal communication. She says it like it is! The best interview around."
Joanne, Toronto Sun Media
She has done research on a variety of nonverbal communication topics including; first impressions, handshakes, gender differences, sneezing, chewing behavior, touch and body language during media interviews. She is also a great resource for information on relationships at work and in our personal lives. She can talk about everything to do with nonverbal communication including: gestures, facial expressions, territory and space, eye contact and a slew of other cues.
Patti has communication degrees with an emphasis in nonverbal communication. She realized her fascination with the topic at a very young age and worked with the gurus in the field in her masters program and doctoral coursework. She taught nonverbal communication at Florida State, Nova and Oglethorpe Universities. Patti is a "real world" expert, having worked with; law enforcement, government agencies, and 100's of top fortune 500 companies.
Called, "The Babe Ruth of Body Language" by the Washington Post credited in the New York Times with bringing body language to the national consciousness and working with international media outlets she can help you with your story or show.
"I found Patti to be a highly professional, extremely knowledgeable expert in her field. Patti's passion for the subject strongly comes across and she transformed the way I look at US presidential candidates! I also found Patti to be very friendly and patient in translating all the jargon into layman's terms"! -Jude Sheerin at the BBC.com

"Patti Wood is a sage. She's a savant, a scholar, a seer. Patti Wood is the perfect expert for our age. She is God's gift -- or maybe academia's gift -- to America's cheesy magazine industry." -Washington Post
To see the BBC piece with Patti's 2008 Presidential Candidate body language reads click here.
Patti in the Media
Patti has shared her body language insights with many media outlets. US Weekly Magazine has quoted Patti hundreds of times and once again they have asked her to read John Voights body language during a red carpet media interview. The reporter wanted to know if he "faked" forgetting his granddaughters name in order to send the message, to famous daughter Angelina Jolie, that he is hurt because of the estranged relationship they have. Click below to hear what Patti shared with US Weekly Magazine.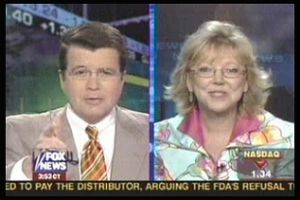 To view Patti on Real World Cavuto & to see other videos of Patti in action click here.
To read articles in the top Magazines featuring Patti click here.
Patti's Bio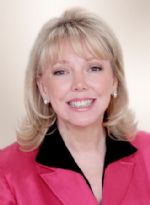 Proven Professional
Patti Wood MA is an international speaker and trainer. Since 1982 she has spoken to hundreds of top companies and national associations. Clients include: AT&T, GTE, Chick-Fil-A, Dupont, Elli Lilly, Merck Pharmaceuticals, Lucent Technologies, The Kroger Company, Nortel Networks, Price Waterhouse, Nextel, Hewlett Packard, and hundreds more. She is on the faculty of Kennesaw University and does training for several other Universities including the Wharton School of Business. She delivers more than 100presentations a year. She is a Certified Speaking professional, a designation bestowed upon her by the National Speakers Association.
Communication Expert
Patti taught presentation skills, body language and other communication courses at the University Level for 11 years. She is interviewed frequently by the media including: CNN, FOX News Network, the BBC, PBS, the Discovery Channel, CBS, VH1, and E! Entertainment, Reuters, UPI, Entrepreneur Magazine, Psychology Today, USA Today, The New York Times, The New York Post, The Washington Post, USA Today, ESPN, and is quoted regularly in hundreds of magazines such as US Weekly, The New York Post, Life Style, In Touch, Men's Health, ESPN, Cosmopolitan, SPIN, People online, First for Women, In Style, Women's Own, and Redbook. Time Magazine recognized her nonverbal communication course at FSU as one of the top college courses in the country.
She was the national spokes person for Wrigley's Spearmint Gum, Benadryl, Vaseline Intensive Care Lotion and The Natural Dentist.
To view or download Patti's full bio click here.
Patti's Life Story
"How I Became a Body Language Expert"
By Patti A. Wood
People always ask me how I became a body language expert. Your history forms you. Every seemingly insignificant event in your life makes you who you are. I know that my experiences from childhood on have shaped and honed my ability to read body language.
To Read The Full Article Click Here.
Media Coaching
Private Individual Coaching Just For You! Enhance your media interview and people reading skills through personalized one-on-one coaching. You will have access to one of the nation's top communication experts!
Forming your main messages

Creating your three most important talking points

Handling the tough questions

Smoothly switching the subject

Getting the most from your media interview
Click here for more information!
Press Clips (PDFs)