Body Language Expert Patti Wood
Speaker, Trainer, Spokesperson, & Media Authority

"Patti Wood is the Babe Ruth of body language experts, the gold standard of body language experts, the capo di tutti capi of body language experts." -Washington Post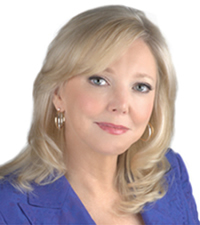 Click Here: To view Patti's bio
Click Here: To see what Patti's clients have to say!
Patti's Life Story: How I Became a Body Language Expert
By Patti A. Wood
People always ask me how I became a body language expert. Your history forms you. Every seemingly insignificant event in your life makes you who you are. I know that my experiences from childhood on have shaped and honed my ability to read body language.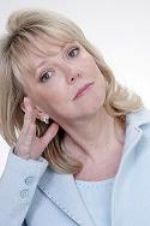 When I was six months old, my family moved to Germany and lived there until I was four. During the day, I was left with a German-speaking nanny. As I grew older, I was sent to a German kindergarten. Subsequently, while my family spoke English, my first language was German. In the evening when my family tried to communicate with me in English, it sounded like gibberish. So I read their body language. Thus, my life as a watcher began. I watched and listened to all the people around me. I was able to "read" people, understand them and know them in ways that other people didn't. But I couldn't seem to explain to grownups what I saw.
Then when I was in fourth grade, my teacher taught us how to write poetry, and I finally had a way of putting on paper what I saw and heard in a way that didn't make people uncomfortable. Every day from fourth grade until my sophomore year of college, I watched people and wrote the about the secrets I saw in poetry. I filled large journals at night and carried small notebooks with me during the day. I would write while in my sleeping bag at sleepovers, or while I dripped dry at pool parties, or stood against the wall at dances. I wrote on the back of church bulletins in the choir loft and sitting on the church bus on our youth group trips. I grew up watching and writing, painting my world in words.
When I was 15, my sister Jan gave me her old guitar and I played until I grew calluses on the tips of my fingers. Now I took what I saw and sang about it. Sitting on my princess four-poster bed (ordered from the Sears Roebuck catalog), I sang for three hours every night.
During the week, I took drama classes and joined the little theater. My ability to mimic others' body language and take on others' emotions grew. And in between, I read. I devoured three or four books a week. Authors wrote about the lift of an eyebrow and the turn of a head. They must see what I saw, too, I realized. I wondered why they were the only ones who talked about it. I read so many books that the librarians in both junior high and high school insisted I become a school library assistant. They all said that I had read more books than any other student had. In fact, I was a nerd. I was skinny and stringy-haired. I had braces and large brown-framed glasses. Because I knew I was a nerd and there was not a chance in hell of ever being cool, I embraced my nerdiness.
I stood out in the preppy sea of girls in their blue skirts with white sailor blouses and Etienne Aigner belts. I wore bright-colored, hand-made dresses and purposely wore unmatching socks. I didn't smoke in the bathroom, drink at parties, or kiss on dates. I didn't date at all. I read, did things with my church friends and wrote songs and poetry. And day after day, I watched. By the time I went off to college my journals and notebooks filled a trunk.
In college, I majored in poetry, was president of the music dorm and became a little sister to the music fraternity. My destiny was certain. I would move to New York after college and live in Greenwich Village. There I would sit on a stool in smoky coffeehouses and sing my folk songs like Carole King and Judy Collins. During the day, I would write my lyrics for Broadway shows. But my first poetry class was filled with depressed people. They seemed so lost and lonely. They did not see into the hearts of people and see the beauty I saw. They saw only the darkness. When my world began to grow dark too I stopped writing. But now all that I saw, every secret each person holds that I had been able to talk about in my poetry had no place to be expressed.
My sophomore year I was looking at the college course catalog and saw an interesting course listed in the speech department. "Oral Interpretation of Poetry." Famous poetry. Other people's poetry. I could talk about what I saw by reciting other people's poetry. I signed up for the class. The class was wonderful, the teacher made us stand on tables and shout out our feelings. At the end of the semester the professor said, you're meant to be a speaker. So I changed my major to interpersonal and organizational communication, and I was lucky enough to take a course called body language and nonverbal. The first day of class as the teacher talked about facial expressions, I had a life changing Eureka moment. I realized that all these years what I had been seeing was— nonverbal communication. This was the secret world I could not seem to explain in anything but poetry and song. As a "watcher", I had been reading people for years, and now I was able to break down into cues what lead to my intuitions about people. I talked to my advisor and was able to change my communication emphasis to nonverbal communication. I was excited and on my way.
That summer I worked as a substance abuse counselor because I thought that counseling would be a great way to help others. It was awful. My fellow counselors were wonderful and admirable people, but the clients struggled to recover and I felt their incredible pain. My mentor said all of her clients from when she first started were cycling back. She was so discouraged she quit. I had trouble not taking my clients' pain home at night. This is when I realized that there could be a long term cost for being so sensitive to other people's body language. I was so empathic that I took on their frustration, their sorrows and their agony as my own as if I could lift it from them so they would not have it any more. Even though it was a tough experience, I am grateful I had the opportunity to work as a counselor because it made me realize I wanted to help people prevent that kind of pain.
As I worked toward my undergraduate and eventually my master's degree and later in my doctoral coursework in interpersonal communication with an emphasis in nonverbal communication, I took courses and did research in the topics I would eventually speak about. I was constantly looking for tools to prevent the problems I saw in my counseling clients. How people could improve their self esteem, deal with difficult and sometimes toxic relationships and be happy by using nonverbal communication skills.
In my master's degree program, I studied with Larry Barker, the country's leading guru on nonverbal communication. He was also the author of a book on listening. He had a big shelf in his office of books that he had authored or co-authored. I was very nervous the night before my first presentation in his class. I remembered what my boyfriend told me once. "You're nervous because you rehearse your failure, and what you rehearse, you will play out." So I sat in my office and rehearsed my success. In my mind's eye, I wowed Dr. Barker.
The next day, after my lecture, Dr. Barker said, "You were meant to be a speaker." He got me a gig lecturing to the Alabama Speakers Association. And professors there said, "You were meant to be a speaker." The same sentence grew in power. Why those exact words?
I taught college over the years and got incredible joy being with my students week after week and seeing their curiosity and excitement grow. I felt a genuine obligation to nurture them. What a gift those eleven years of college teaching were. I got to be wild and crazy in the classroom. In fact, my college students' short attention spans required that I do things differently. I ran all over the lecture hall, played music that was thematically tied to my lectures each day. I brought in props, played games, blew bubbles and performed live theater. Each class was a chance to make magic with the students.
Each semester in my nonverbal communication class, I had everyone dress wildly punk for a day. That meant my one hundred and fifty students dressed up and went out to the rest of the campus and the town. Then they came to class dressed in their unconventional outfits and talked about it. I remember one semester one of my students, who normally wore punk all the time, chose to wear a suit and tie that day. He took out all his studs and safety pins and wore a friend's loafers instead of army boots and dyed his hair back from purple to brown. He said it was weird to see how people treated him. He said that he had become antagonistic and cynical because day after day people treated him horribly. Now, after going "straight" he realized that he was creating an antagonistic world for himself, a place where he could be mad and where he had an excuse to be mad.
Incidents like this inspired me. I was doing research on everything from sexual harassment and touch in the workplace to mirroring and what makes us liked.
People in the community found out about my college class and asked me to speak to their businesses. Then I started doing training for different branches of law enforcement. If you have ever spoken in front of a really tough audience, imagine speaking to a room full of men wearing world-weary expressions and guns.
I established my own speaking business, Communication Dynamics, more than twenty five years ago. Sometimes early in my career, I was discouraged. People did not believe "body language" was a real science. I spent the first eight years of my career convincing my audiences of its validity so they would begin to explore how nonverbal communication could be useful in their lives. I was not always respected in the universities where I taught or by corporations where I spoke. I was the "touchy feely body language lady." But I kept on doing research and writing and speaking and, of course, watching.
And in spite of initial skepticism, my business grew rapidly. I now deliver more than 100 presentations a year — designing and conducting keynote speeches, workshops and convention seminars for hundreds of companies and national associations. I have trained professionals from many of the world's top corporations in reading body language and have trained top executives from Price Waterhouse, Hewlett Packard, Ripley's Believe It or Not Museums and Porsche on how to form positive first impressions. I've also trained managers, sales personnel, engineers, customer service representatives and financial officers from companies as diverse as Old Navy/The Gap, The Kroger Corporation, Coldwell Banker, United Group Insurance and McGraw-Hill, Merck and Eli Lily; Nortel Networks and Nextel; AT&T Bell South and Lucent Technologies; Chick-Fil-A, Habitat for Humanity and Penske Truck Leasing. In addition, I provide one-on-one coaching for professionals from a number of corporations. I've been able to help law enforcement officers hone their abilities to read deception cues in interviews and interrogations; and lawyers from Coca-Cola, judges and court personnel to read body language for negotiations and courtroom behavior.
And it's not all about business. One of my most rewarding experiences was teaching foster parents how to read the body language of children for signs of depression and abuse. I have also taught single people how to flirt and look for a good mate and coached married couples, teaching them how to watch and listen to their mates and children.
These days body language is a buzzword, and nearly everyone realizes how important understanding it is for total communication. Now companies seek out experts such as myself to help them understand the needs and desires of their consumers and to communicate with the public. I've been a national spokesperson for Wrigley's Spearmint Gum, Benadryl and Vaseline Intensive Care in their efforts to entertain and educate consumers. And national newspapers and magazines such as The Washington Post, US Weekly, and Cosmopolitan, YM, Women's World and others call on me to analyze photos of politicians and celebrities to help their readers find out more about the people who intrigue them. Sometimes I've been asked by the broadcast media to help interpret a message given by a political leader. Understanding the nonverbal message that accompanies a verbal message adds an extra layer of meaning to what the person is saying.
Reading body language is an art with a solid basis in the science of nonverbal communication. I'm grateful to be able to do what I love for a living. I live my passion and have been given a wonderful opportunity to share the insights of this field in my speeches, workshops, media interviews and books. When you can read people, when you see them at the most vulnerable true selves, your life is truly blessed If you've read my book or articles and or been in one of my programs I hope you can use your new knowledge to be the very best you can possibly be and see into the hearts of others to the very best of who they are.
Click Here: To view Patti's bio
Explore Patti's different body language programs:
Read her interview comments with ABC News Online regarding the Connie Chung interview with Gary Condit.
Review other articles and comments that have appeared in Psychology Today, US Weekly, National Examiner, and others.